News And Events
Wednesday August 30, 2017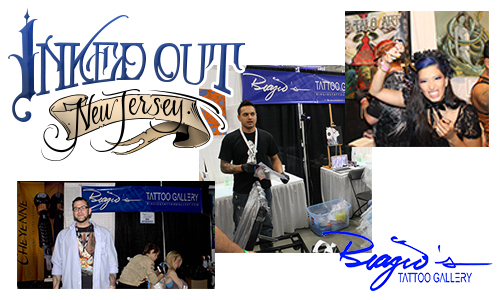 Biagio's Tattoo Gallery will be attending INKED OUT New Jersey on September 8th-10th. Be sure to stop by the booth and say hello! For all of our clients who have work please come down to compete in the tattoo competitions. For any information on the convention please visit their website at https://www.inkedoutnj.com/.
Wednesday August 30, 2017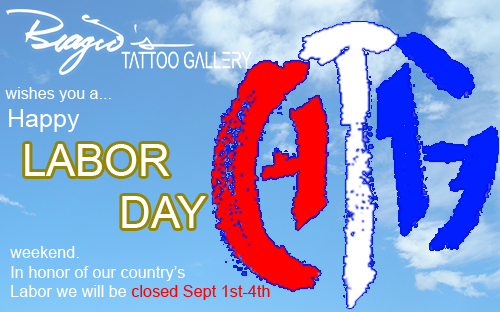 Biagio's Tattoo Gallery would like to wish everyone a Happy Labor Day. In honor of our country's Labor we will be closed Sep. 1st-4th. We will reopen Sep. 5th. Be sure to contact us on...
Facebook.com/Biagiotattoogallery
Instagram: @btgtattoo
BTG@biagiostattoogallery.com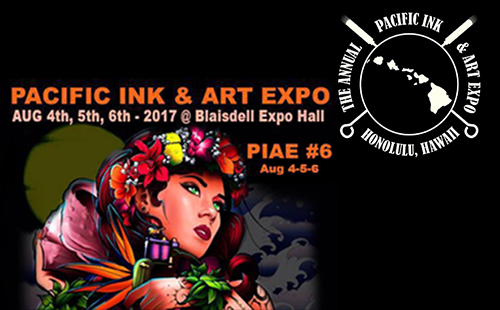 Biagio's Tattoo Gallery will be attending the 6th Annual Pacific Ink & Art Expo on August 4th, 5th, and 6th. Biagio is still booking for the expo and if you are interested please contact 973-620-9944. For our existing clients with finished tattoos, we encourage you to participate in the tattoo contests. Proof of contest participation will be awarded free tattoo time as an appreciation of your support. We look forward to seeing you! For information on the expo visit https://www.hawaiitattooexpo.com/.
Leilagio
Art Scholarship Fund
Here at Biagio's Tattoo Gallery we believe in the benefits of an artists education. We understand the value of knowledge & creative expansion and how it can benefit individual lives as well as entire communities. Because of such, we offer the Leilagio Art Scholarship to a prospective art student at William Paterson University. Funds are gathered from painting auctions, donations and tattooing during exhibit opening days. If you are interested in donating to our scholarship, please email us.