News And Events
Monday August 22, 2016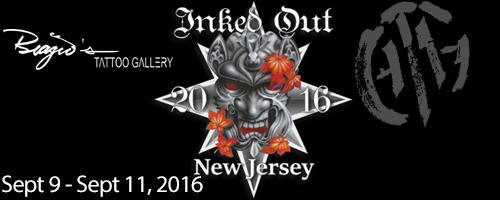 Biagio'sTattoo Gallery will be attending "Inked Out"! Come and join us in the best tattoo convention in New Jersey. We encourage all of our clients to participate in the tattoo contests, show us your participation and recieve a free gift. Stop by the gallery for complimentary tickets for the show. click here for more info
Wednesday August 24, 2016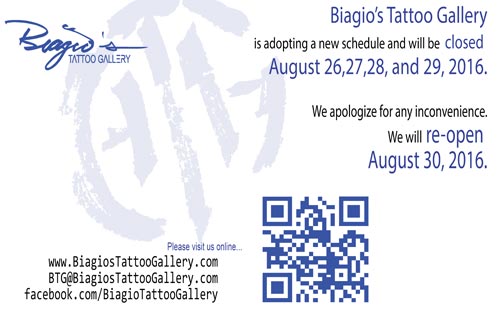 Biagio's Tattoo Gallery
is adopting a new schedule and will be closed
August 26,27,28, and 29, 2016.
We apologize for any inconvenience.
We will re-open
August 30, 2016.
Please email us or message us on facebook.
BTG@BiagiosTattooGallery.com
facebook.com/BiagioTattooGallery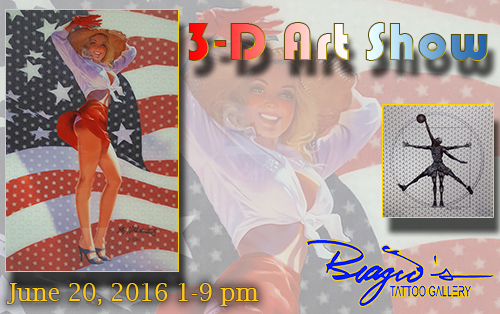 On the first day of Summer, June 20, 2016, Biagio's Tattoo Gallery will be having an exhibit opening of truly unparrelled proportions!! We will be showcasing limited edition 3-D Art Prints featuring the art of Greg Hildebrandt, Keng Lau, and Toni Lopez. Here is the chance to view 3-D prints without the use of glasses that is created in only one place in the world, New Jersey. This work must be seen in person to fully grasp how this proprietary process engages the viewer. The "3-D Art Show" will run from June 20 - September 15, 2016. Don't miss this opportunity to experience this ground breaking show and purchase your own print.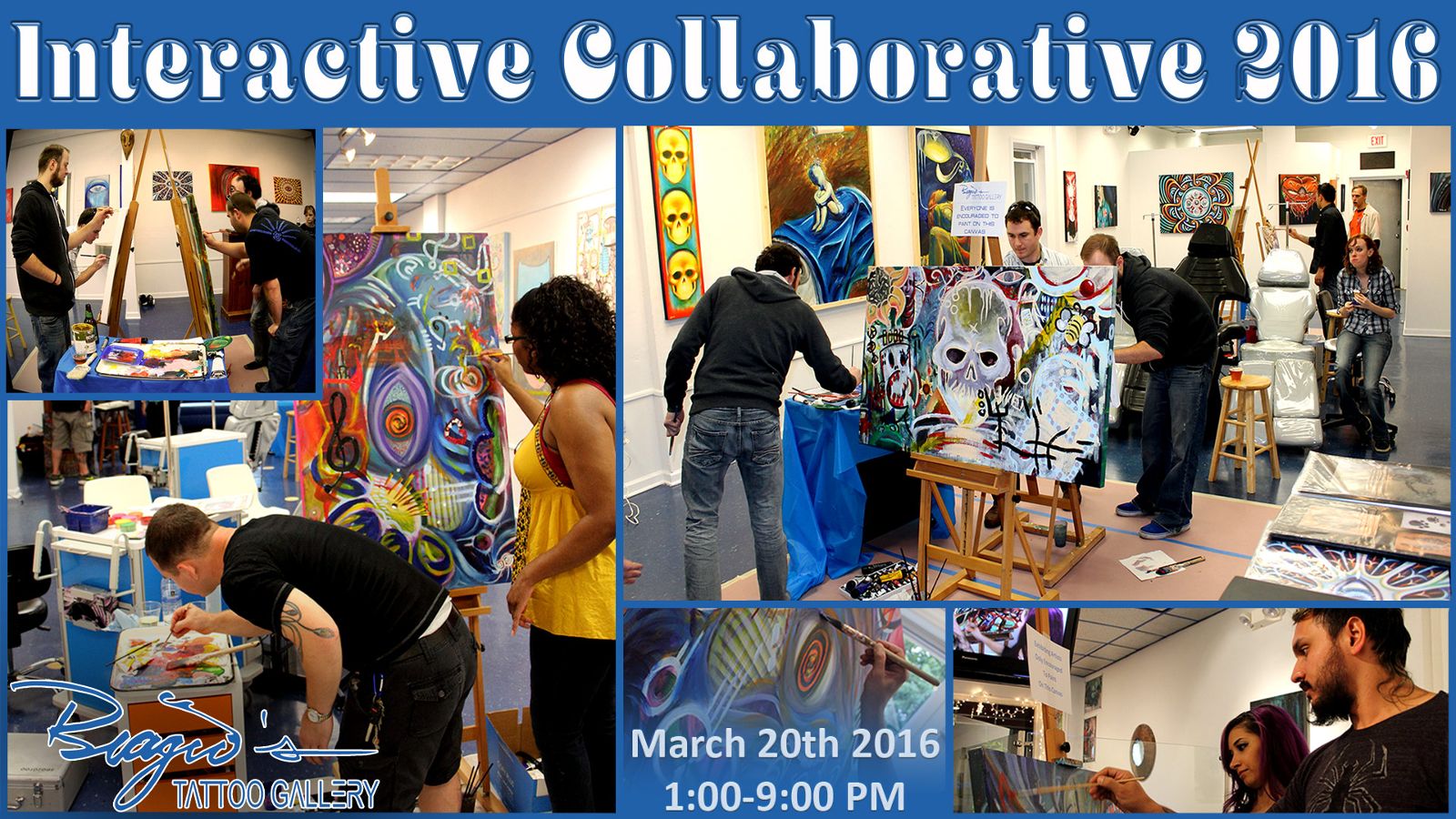 On the first day of Spring, Biagio's Tattoo Gallery will be hosting an interactive collaborative painting day. We invite artists of all types to participate in this exhibit that will be created the day of the Opening. Artists will pair up with one another to work on collaborative art-works. Submission of an original art piece by each participant is required. Inquire for more details.
Leilagio
Art Scholarship Fund
Here at Biagio's Tattoo Gallery we believe in the benefits of an artists education. We understand the value of knowledge & creative expansion and how it can benefit individual lives as well as entire communities. Because of such, we offer the Leilagio Art Scholarship to a prospective art student at William Paterson University. Funds are gathered from painting auctions, donations and tattooing during exhibit opening days. If you are interested in donating to our scholarship, please email us.