News And Events
Saturday May 19, 2018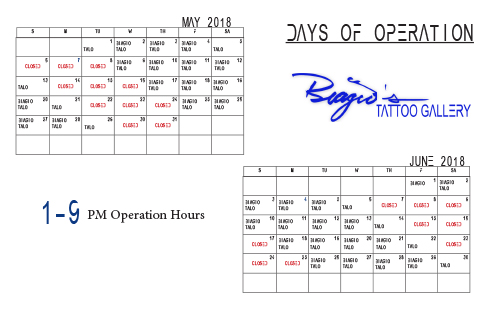 Friday March 09, 2018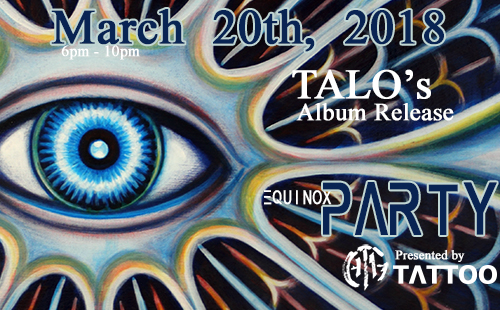 On March 20th 2018 Biagio's Tattoo Gallery will be hosting a celebration to honor Talo's debut of his albums online! On the Spring Equinox, we will be open from 6pm to 10pm displaying Talo's original artwork and listening to his new music, but in addition we will also be offering an Equinox Sale going on just that night. For every $100 Gift Chip purchased you will receive a free $50 promotional chip in addition! Come on in and celebrate the work of our amazing artist and make sure to take advantage of this amazing sale!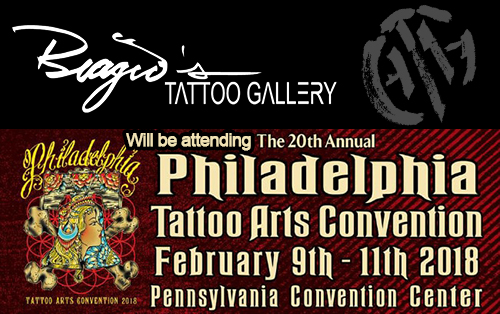 Biagio's Tattoo Gallery will be attending Philadelphia Tattoo Arts Convention on February 9th-11th. Be sure to stop by the booth and say hello! For all of our clients who have work please come down to compete in the tattoo competitions. For any information on the convention please visit their website at http://www.villainarts.com/tattoo-conventions-villain-arts/philadelphia-tattoo-arts-convention/
Leilagio
Art Scholarship Fund
Here at Biagio's Tattoo Gallery we believe in the benefits of an artists education. We understand the value of knowledge & creative expansion and how it can benefit individual lives as well as entire communities. Because of such, we offer the Leilagio Art Scholarship to a prospective art student at William Paterson University. Funds are gathered from painting auctions, donations and tattooing during exhibit opening days. If you are interested in donating to our scholarship, please email us.